What's a rent-sale ?
It is the fact of renting a property during a defined period, to then buy it.
In concrete terms, the market rent is increased in order to save a percentage.
These savings can then be used to complete the necessary equity when the purchase is confirmed (20% + purchase costs).
This opportunity allows people with a comfortable income, but not enough equity, to still be able to purchase a property.
How long ?
Unlike a classic sale, the hire-purchase contract is made under private contract, directly between a buyer and a seller.
The duration is therefore to be defined/negotiated between the parties. It is customary for the term to be 3 to 5 years on average.
The amount of savings is also agreed in each contract, usually around 50-60% of the rent, in order to reach the 20% equity + purchase costs required for a property purchase.
This is part of a process of helping people to buy property.
Example :
For a property of 700'000Frs, rented 3000Frs :
Duration of the lease contract agreed with the owner: 5 years
Savings agreed with the owner : 50% of the rent
After 5 years, the promisor will have paid 180'000Frs of rent, and will recover 90'000Frs in order to complete his own funds.
The buyer must therefore complete with 50'000Frs + purchase costs to reach the required 20%, and could live in the chosen property without having to wait.
Withdrawal:
Withdrawal is possible at any time.

The deed of sale provides for a transferable right of emption.
Thus, the promisor can find a new buyer (who will take over the hire-purchase or not) in order to substitute himself and recover his savings.
Immosol SA proposes you a list of real estate eligible to the mechanism of the rent-sale.
Contact us for more information on the properties below.
Reserved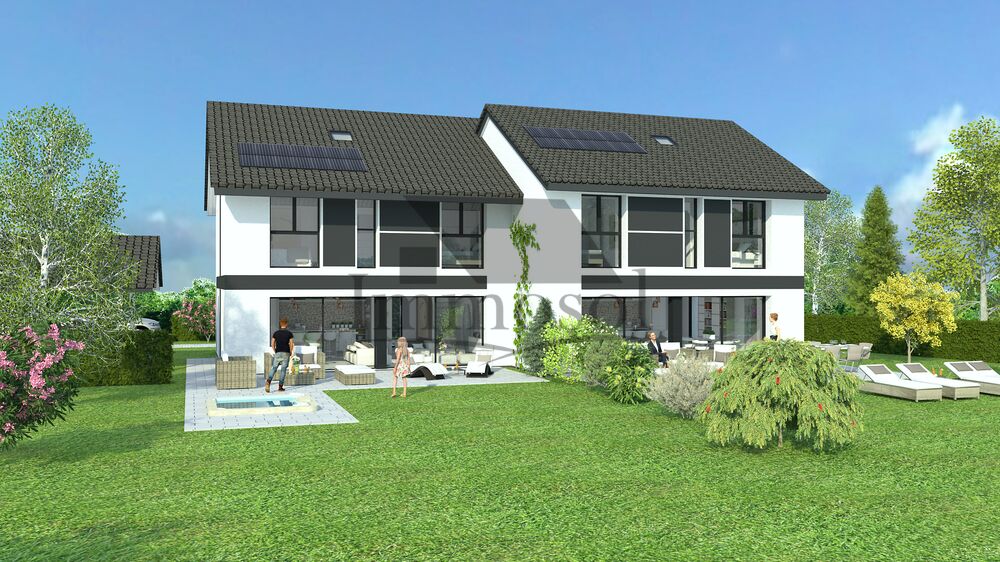 House
Chemin de l'Etang 1, Sédeilles